"What is Design Strategy, Anyway?"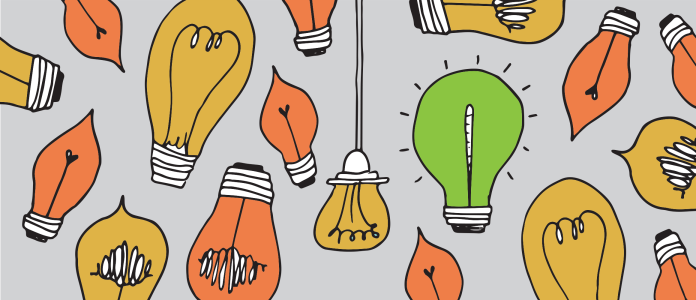 "What is design strategy, anyways?"
This was the question posed to me the other day.  "I like the sound of it, but what does it mean, exactly?"
Here's the definition I shared:
At the most basic level, design strategy is the balance between design needs and business strategy. It is the process of taking a holistic view of any creative project and evaluates how the specific need solves the immediate needs and how it fits into the long–term goals.
The creative solution for our initial work with Green Beans Coffee, for instance, was built on a solid and detailed, three-page creative brief that described messaging themes and outlined what success looked like for them. While the work could have taken many forms, we also felt using a little of their established visual brand equity would make sense in the final concepts. The result hit the mark because we had specific end-goals and designed the solution to fit in with the bigger Green Beans Coffee goals.
Without a strategy in place, design projects can go off-track in a variety of ways:
Creative execution does not hit the mark, even after several rounds
Frustrations and tensions run high as deadlines and budgets start to slip
After the project is complete, it is hard to evaluate success
In contrast, design strategy allows us to understand desired results and gives us a plan of action. Defining our goals at the onset of the project lets us examine why this piece is being created and the value it generates.
Ultimately, understanding where design fits in to your business helps keep the project focused and running smoothly. The strategic design approach helps:
Create ideas that are in line with specific goals, appealing to your desired audience
Clearly defines the project needs, keeping it on schedule and within budget
Build consistency, trust and inspires action
Are you taking a holistic approach to your design projects? If not, let's talk. I'd love to help.