Your Project's Success Starts with One Thing — the Creative Brief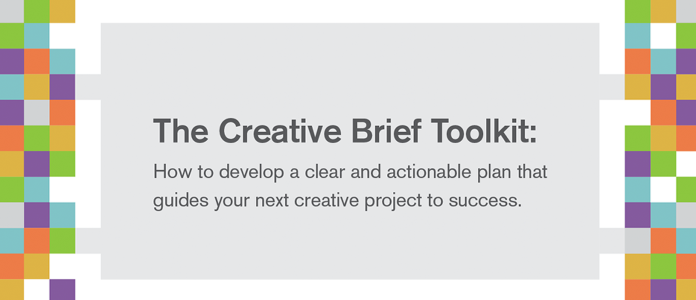 Time and again my most successful projects have started out with one thing: the creative brief. It is tempting to jump into a project without crafting this vital document — the creative brief takes a bit of time and you are under countless deadlines — but it is a vital first step. The time spent up front is well worth the effort. Here's why:
1. Project goals and objectives are now in one central location. If you are leading the project or just part of the team, it is essential to have this go-to document as a resource for sharing all important project information. It is an easy way to get everyone involved before a kick off conversation takes place — ideally your team comes to the call with questions and suggestions. Plus, if new team members get involved the creative brief is the best way to get them quickly up to speed.
2. The creative brief holds the creative team responsible. A detailed brief provides the background and foundation for your project. It serves as a reference point, guiding creative decisions and should always justify design presentations. Creative work should sync up to the needs and expectations outlines in the brief.
3. A well-crafted brief paints a clear picture of what success looks like for your project. Documenting the end goal up front eliminates some of the uncertainly that often comes with the design process. It defines measureable goals, specific actions and outlines schedules. When everyone understands what success looks like, it guides the project to the most appropriate solution.
Need help crafting a creative brief? Download this free resource to get started.