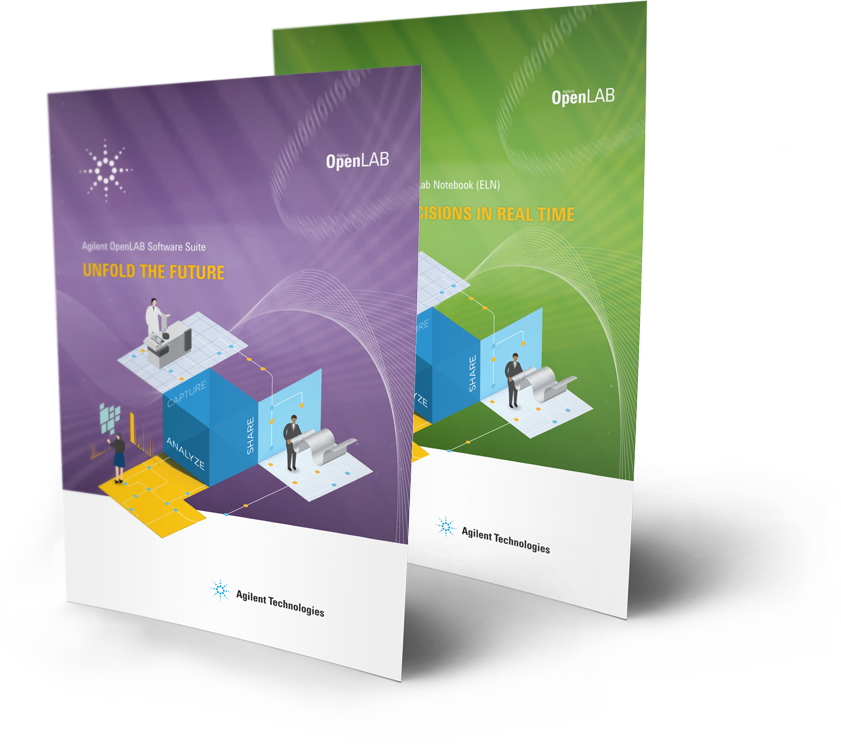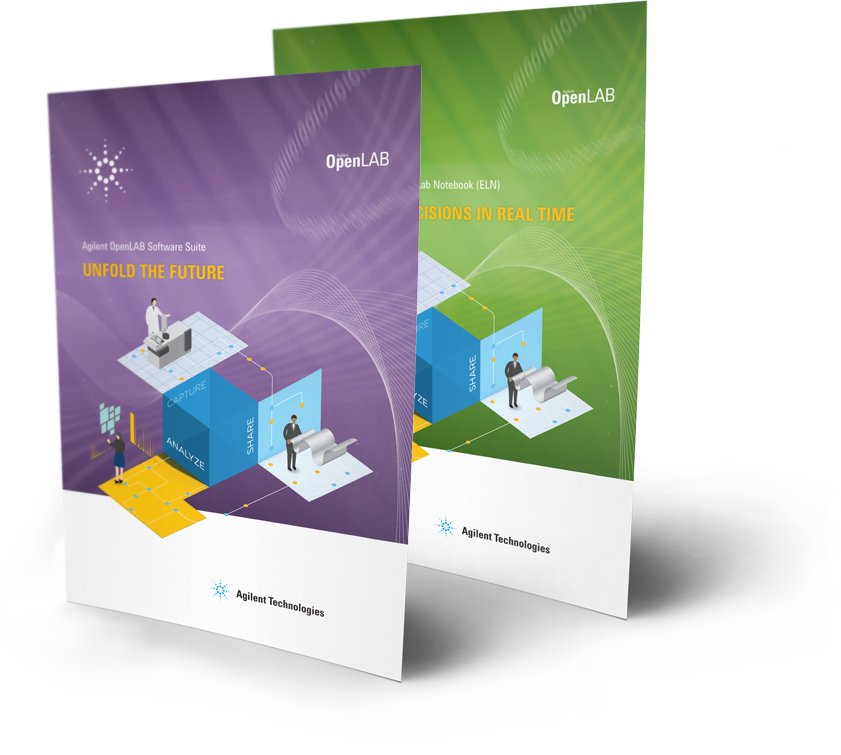 Another agency was struggling with the concept for this brochure. The message was getting lost in the current 4-page format and the design was not in line with Agilent's brand guidelines. The project needed a new approach and a fresh perspective based on existing text, layout and illustration files Agilent provided.
The launch of Agilent's OpenLab offering was looming. The workflow illustrations, the messaging and the visual brand needs were not in alignment and the concepts were falling flat.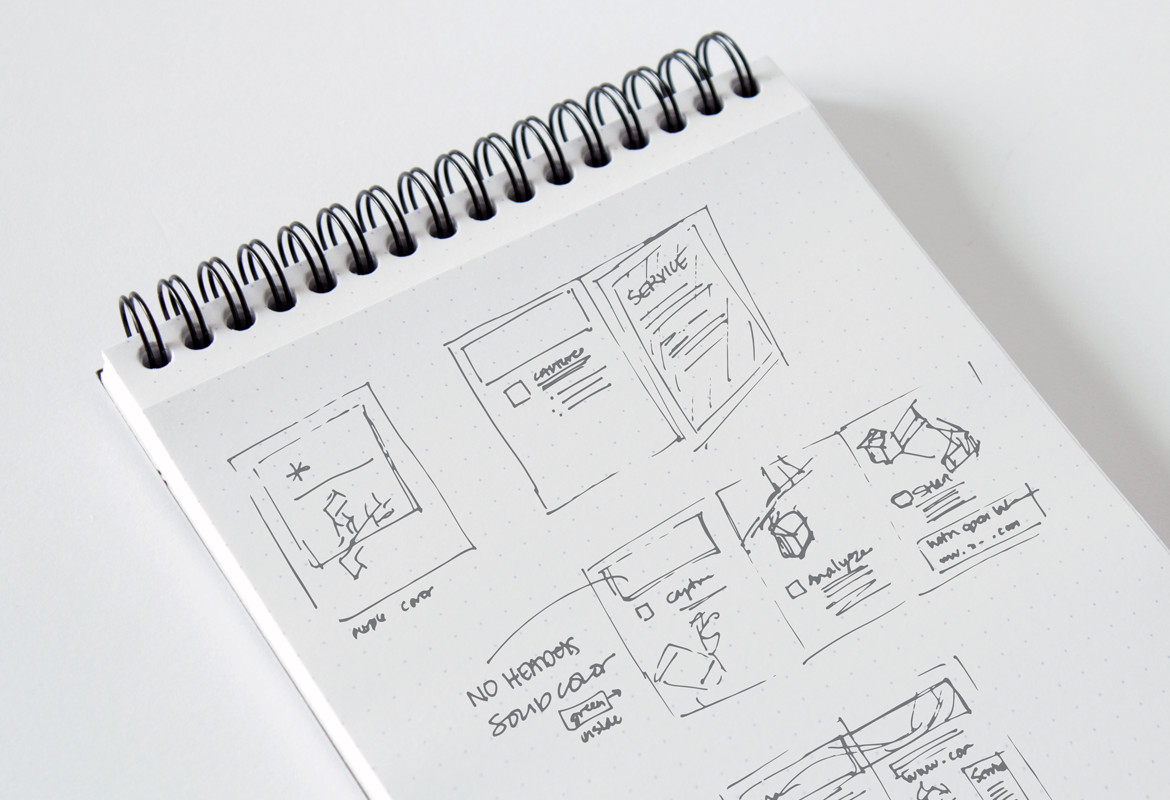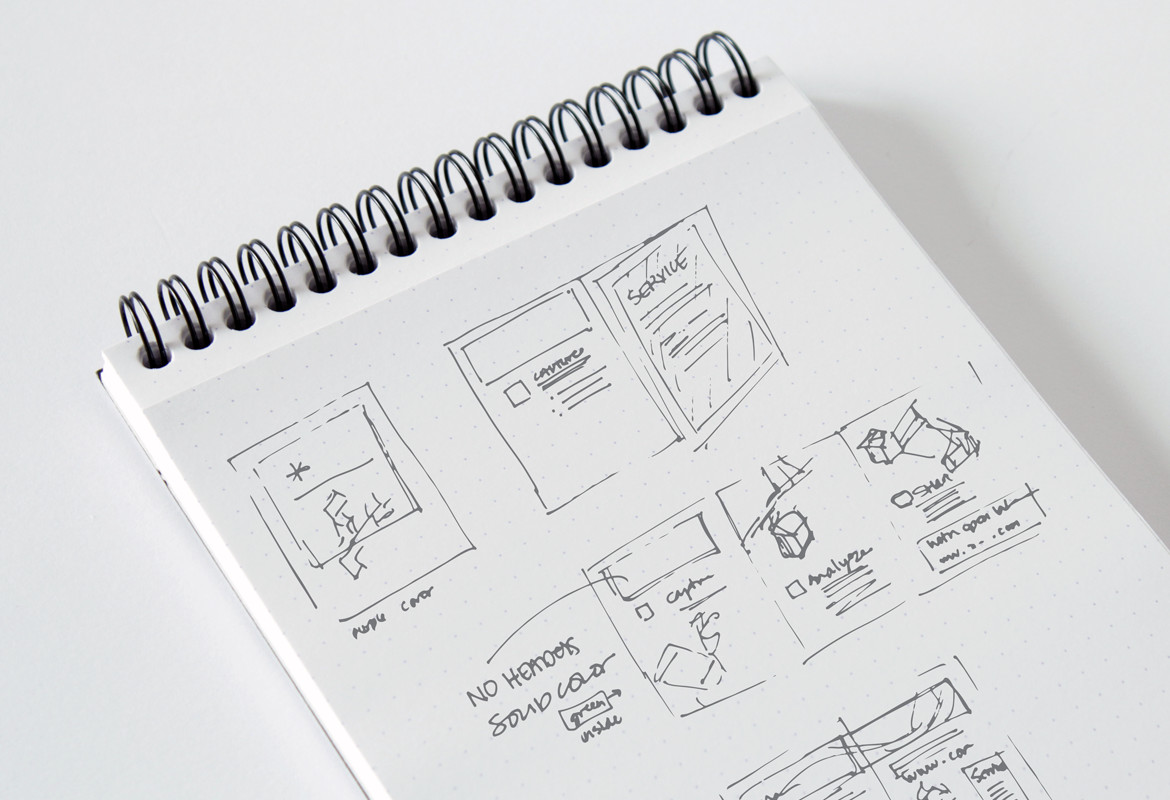 Sketching out ideas is a quick and easy way we visualize new ideas. Reviewing the content provided, it seemed the message would be stronger if we changed brochure from 4-pages to a 6-page tri-fold brochure. This approach would allow us to have a page for each message with the services message on the flap — as shown at the top of the drawing above. The bottom of the drawing shows the new direction — keeping the brochure at 4-pages. We lead customers to solutions by presenting original requests and creative options.
Sharing our rough sketches allowed us to:
Get quick feedback
Keep the project on schedule (no wasting time on ideas that won't work)
Adjust the scope and budget before continuing
Craft a stronger message
Wendy has been a valuable asset to our external design resources. She is completely reliable and always follows through with her detailed work. Through the process, Wendy is collaborative and communicative on what she delivers and always meets her deadlines.

Donna Weeks, Senior Art Director,
Agilent Technologies
Results: A Trusted Partnership
Agilent loved the new, sketched direction immediately and asked us to design the companion brochure. The sketching process saved time and gave Agilent assurance in our creative partnership. Appreciating each other's ideas and perspectives increased the value of our relationship and continues to produce a win/win every time.
Need a fresh approach?
Let's Talk!
Schedule a free, no-obligation 30 minute consultation and needs assessment. Spend some time with a creative thinker and get direction on your next project.