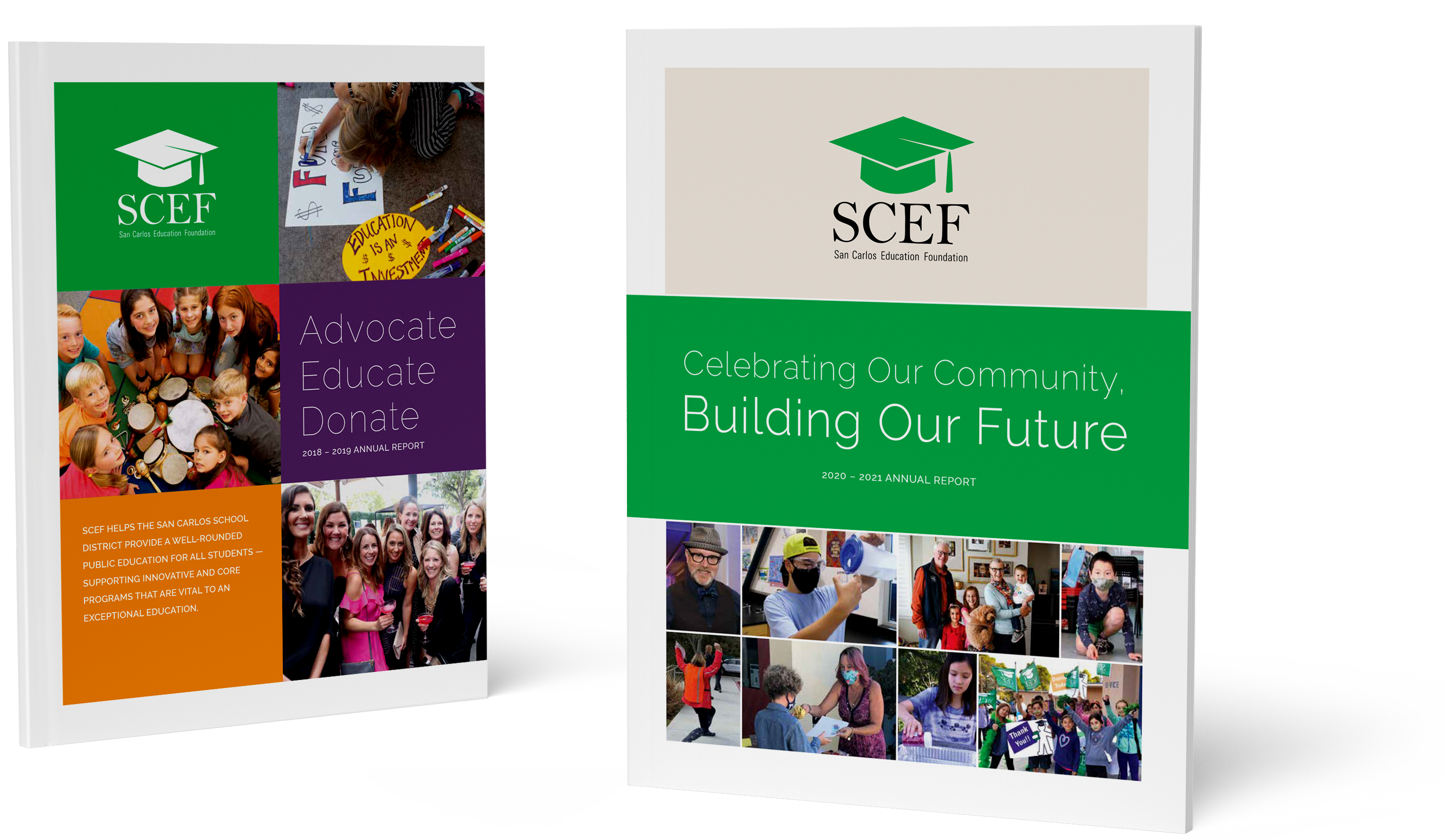 Designing a Strong Foundation

...
The San Carlos Education Foundation (SCEF) funds core and innovative programs that support teachers, music, counselors and other programs that would otherwise be curtailed or eliminated due to lowered state funding. SCEF raises millions of dollars every year and provides approximately 6% of the district's annual budget. As new families enter the school system, it is imperative that the SCEF message and brand resonates with donors so these essential programs remain funded.
Create messaging that underscores the need to pay for public schools.
Designs that highlight the variety of essential programs made possible by donating to SCEF.
Empower parent volunteers to create professional and consistent brand materials.
Wendy Wood is a talented creative who has lent her professionalism and skill to our non-profit organization. She has helped to create and sustain a recognizable brand that communicates our mission throughout the school year. We are grateful for her contributions.

Kathy Parmer-Lohan, Executive Director,
San Carlos Education Foundation (SCEF)
The Results:

A Strong Brand Foundation
As funding needs increase year after year, professional, consistent and well-designed marketing materials become more important than ever. For almost ten years, we have collaborated with SCEF to build and evolve their brand. We are proud to support this important cause and know we have built a solid brand that will carry the organization forward for years to come.
Need concepts that capture the flavor of your business?
Let's Talk!
Schedule a free, no-obligation 30 minute consultation and needs assessment. Spend some time with a creative thinker and get direction on your next project.