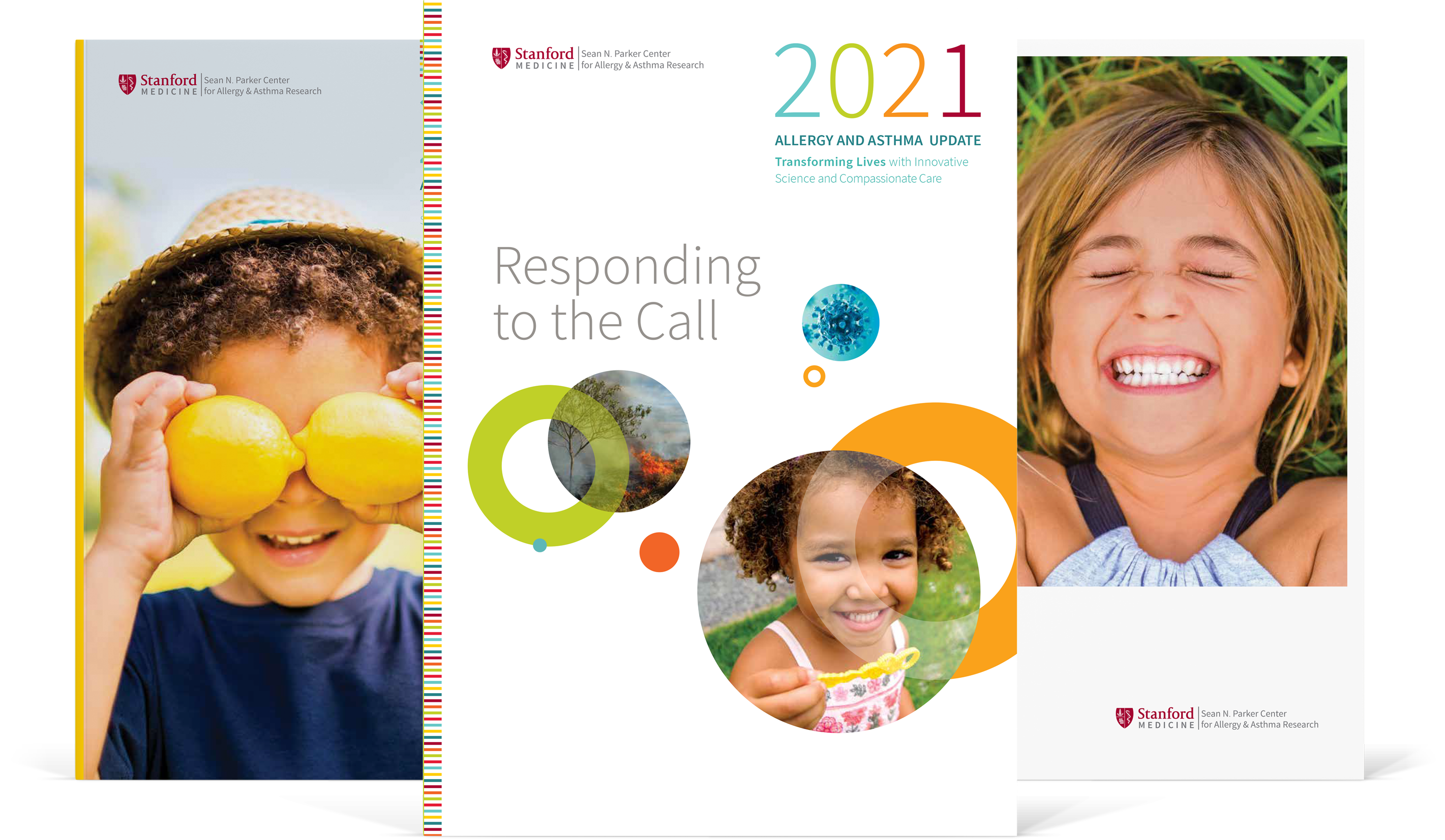 The creative team at Lucile Packard Foundation for Children's Health needed a trusted designer to help with their important work supporting care, comfort and cures for children and expectant mothers. As the sole fundraising entity for Lucile Packard Children's Hospital and the child health programs at Stanford University School of Medicine, the graphic design team has more projects than they can handle and consistently need high-quality design assistance.
The design team needed a detail-oriented, design professional to support the growing needs in their department — specifically a high-profile annual report for Stanford Medicine's Sean N. Parker Center for Allergy & Asthma Research. The center is the first of its kind and considered a global leader in allergy research — the design had to reflect the high standards and innovative approaches of the Center and its leadership.
Agency-level design services
Art-direction and expertise
Superior, personalized service
Brand manager
I have been working with Wendy for more than 10 years and could not be happier with her beautiful work. She consistently produces high caliber and thoughtful designs, always on time and on budget. I consider her an invaluable partner to our internal design team as she is always willing to assist us, no matter how quick the turnaround time or how complex the project. She provides solid creative direction and delights us with her selection of gorgeous and on-brand photography options.

She is a true professional, a thorough communicator, super-organized, and always a great pleasure to work with. Thank you Wendy!

Charlotte Jones, Senior Creative Lead,
Lucile Packard Foundation for Children's Health
The Results:

Thoughtful Designs, On Time and On Budget
Lucile Packard Foundation for Children's Health knows they have a trusted and reliable partner that can support their design initiatives at every turn. They have the peace of mind that their project is in good hands so they can focus on their work.
Need concepts that capture the flavor of your business?
Let's Talk!
Schedule a free, no-obligation 30 minute consultation and needs assessment. Spend some time with a creative thinker and get direction on your next project.