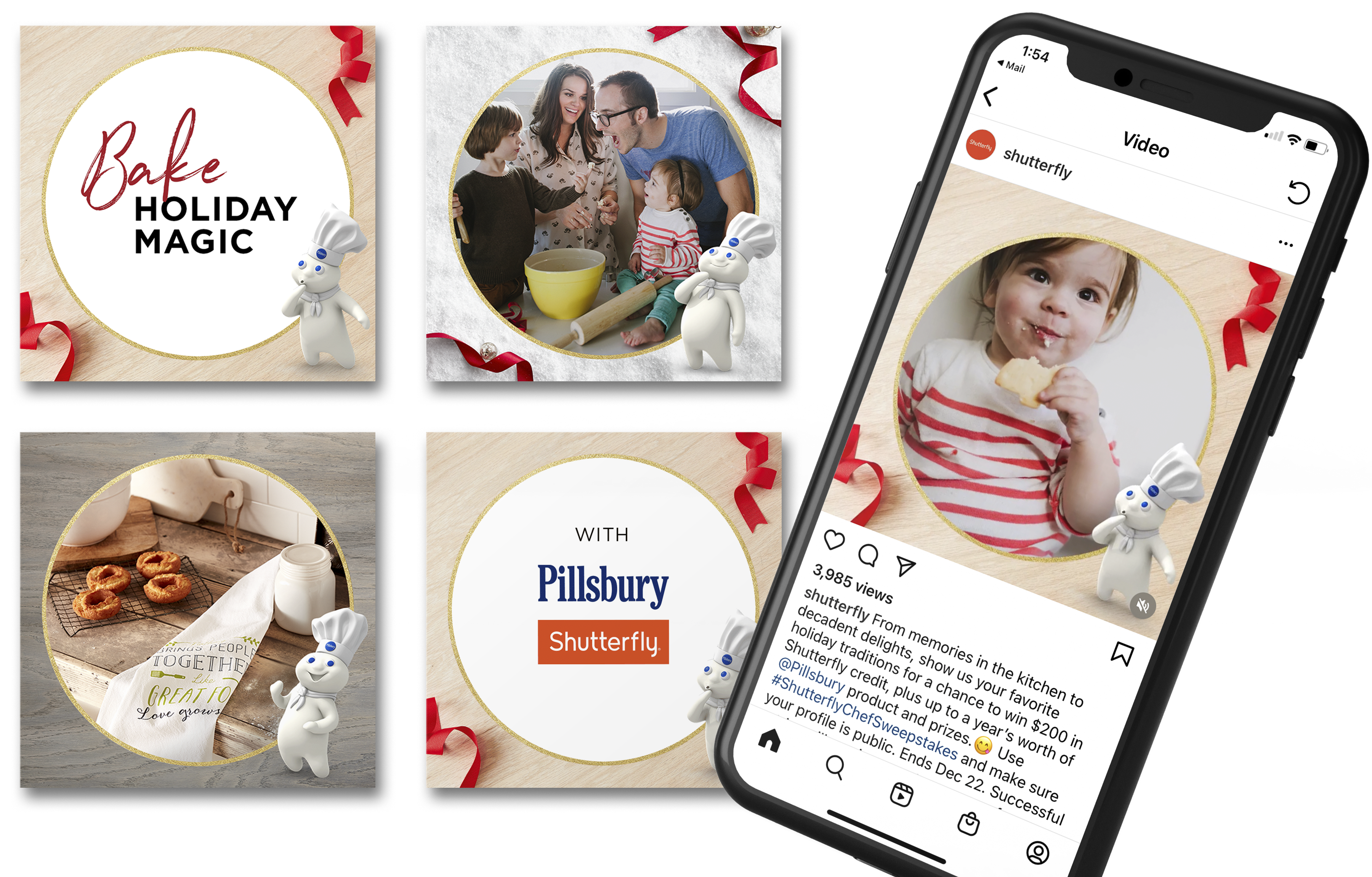 Shutterfly allows millions of people to store, enjoy and share billions of photos. Their creative departments needed help with multiple projects across different teams in their organization — creative assets for the social media department, design concepts for the video team, print design and production for the catalog team, and template creation for their packaging needs.
Shutterfly needed creative support in a variety of areas. They needed a flexible, reliable, creative thinker who could jump in on various projects at any stage — sharing and implementing impactful ideas quickly.
Create creative assets that inspire people to share their memories and stories via Shutterfly
Bring new perspectives, inspiration and ideas to the creative teams
Keep multiple projects moving and meet marketing deadlines in a fast-paced environment
Collaborative and flexible working relationship
A solid relationship with all parties committed to quick communication
Openness by all team members to try new approaches and ideas
Specific and dedicated days and times to be available to keep projects on time and on budget
Wendy is an ace designer! Her level of experience, speed, and nailing the design round 1 is a rare talent. She was instrumental in working with us at Shutterfly on social, display and video. Juggling multiple projects and channels, always with a smile. She's the first person we call when we need contract assistance! Thank you Wendy.

Cara Araneta, Associate Creative Director,
Shutterfly
The Results:

Picture-Perfect Collaboration
Not only were we able to be a creative sounding board for a variety of creative teams at Shutterfly, we could help deliver design assets that exceeded expectations on every level. Remembering the combination of working with the inspirational Shutterfly brand and all of the amazing team members always makes me smile.
Need concepts that capture the flavor of your business?
Let's Talk!
Schedule a free, no-obligation 30 minute consultation and needs assessment. Spend some time with a creative thinker and get direction on your next project.