Life by Design: Business and Motherhood—My Biz Mama Interview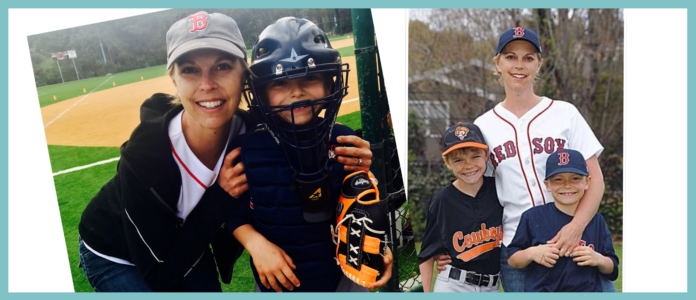 A few months ago, my interview was featured by Biz Mama. I am sharing it below for several reasons:
I was thrilled to be able to share my story with other mom/business owners

I believe my business is thriving because I am a mother. The flexibility to say "yes" to both exciting work and volunteering with my boys teaching art and coaching baseball keeps me fulfilled.

Life is better when we help each other out.
Thanks for reading!
The Biz Mama Story
Being a mom in business isn't easy, but with support and encouragement from fellow moms, you can make it through. Biz Mama is a place for moms to share their stories of juggling motherhood and small business to educate, inspire and connect. We can help each other to be happy and successful!
Wendy is the creative force behind Wendy Wood Design. Marketing and creative teams hire Wendy to plan and execute spot-on creative for their complex, multi-deliverable projects, such as: branding systems work, trade show & event deliverables, annual report & catalog design.
Tell us a little about your business/job responsibilities

Wendy Wood Design offers:

• Strategic thinking to clearly communicate your complex ideas
• Visual storytelling to highlight the benefits of your products/services
• Detailed and organized management for your project with lots of moving pieces
• Unparalleled customer service and support

We specialize in larger projects, printed graphics and illustration.
What are the ages of your children?

Ages 7 and 9, both boys.
Did you start your business before or after having children?

I was part of a company-wide reduction in force in January 2009, where 12% of my corporation was laid off. I had just learned that I was pregnant with my second son — I was about 6 weeks along. I had always wanted to work for myself, so this was the universe giving me the push I needed.
How did your business life change after having children?

When I had my first son, I was working in San Francisco and commuting. So, suddenly I *had* to leave work at a specific time. There was no overtime, staying late or missing the train. Public transportation became harder, as it was not completely reliable and I did not have family back up most days. Priorities shifted. I remember getting really focused about how I spent my time at work. I have these 8 hours here, so let's use them wisely. I still feel that way working for myself. Every hour I whittle away is one less hour I spend with my family, doing something I love, or learning something new.
Describe a typical workday

Depends on the day! Lately, I am trying very hard to get the important work done first — the mornings are when my energy is the highest and my creativity is at its best. Anything that I can do on auto-pilot or that is not mission critical, can wait until the end of the day or later at night. While I try not to work at night, I also work for myself so that I can have flexibility. My boys are slightly older now, and we have more sports practices. My typical day now involves more carpooling than before. Trying to figure out how to keep that balanced and not over-commit.
What is one tip you can share with fellow Biz Mamas?


In flight training, they always say to put your oxygen mask on first before helping others — I am trying extremely hard to follow this advice on a daily basis — focusing on my needs first (at the *very* least keeping them on the radar). For me, I am not much value to my business or my family if I am burnt out, overbooked or exhausted. I find that if I can take care of myself consistently, it allows me to be more helpful to others.
Learn more about Biz Mama
Biz Mama is maintained by Lidia Varesco Racoma of Lidia Varesco Design, a branding and marketing design studio that helps education-focused organizations share their mission. Learn more at www.lsvdesign.com or @lsvdesign