"When You're Done Laughing, Can You Help?"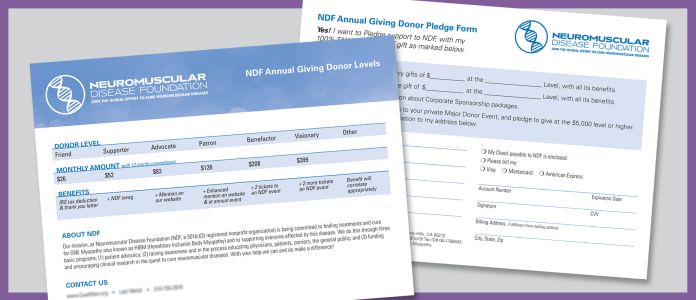 One of my long-time clients asked me this just last week. We are currently engaged in a larger project together, involving more complex graphic design solutions and the art direction of her website, but another hot item came up and she reached out.
Here's the gist of her email:
I'm wondering if I could tack on another small job for you to consider helping us with.
I'd love your thoughts on it, and would like to know if:
You think it should be 5×7 post card or something that fits in a matching envelope?
What could you do to make it more attractive and compelling?
Is it realistic to believe it could be printed in time for our event next week? Don't laugh.
If you're done laughing, how much would this cost us to have your help on?
And, of course, I laughed.
Why? This was on a Thursday morning, and it needed to deliver (shipped overnight) on the following Wednesday. It would need to be approved before noon the next day. Certainly not realistic (yet not completely impossible either).
Here is how we made it work:
Since we were already engaged in another project, I had dedicated time in my calendar for her needs. We pushed out the other project to get this one done.
I have a trusted network of vendors, who I was able to call and discuss best options for size, paper, pricing and timing.
The background, brand values and messaging were discussed previously, so we all have a common vision and direction for our work together.
Our long-term relationship enabled me to interpret what she asked for, independently make changes and suggestions — then deliver a solution that met her needs.
Let me expand on this last point:
When I started the design, I felt the solution could be stronger. I edited some text and reorganized the content with the end user in mind. With my experience doing projects that include remit forms like this one, I also recognized that the copy was missing some key information (contact info and some credit card details). So I added them to the initial idea.
Now, I could have designed a layout with the text exactly as it was given, and asked questions later. But this is not how we work together — she has engaged with me not only for my visual design experience, but also for my thinking and approach.
Her reaction to the design with these changes? "I love the direction you took! This is amazing! Thank you!"
And with that call, the design was approved with only a few minor text changes. I released files to my printer, who was able to quickly send me a PDF proof. The postcard printed, shipped overnight and arrived a day before the event.
My client was thrilled to have this piece in-hand and I was so happy I could help.
Could you benefit from a long-term partnership for your ongoing design needs?
If so, let's talk! I offer a free, no-obligation, 30-minute consultation where we discuss your goals and needs.
I look forward to hearing from you.