Can I just Shoot it on My iPhone?
I was recently wrapping up a meeting with the Vice President of Marketing for a startup here in Silicon Valley. As we were ending our meeting, my client commented, "I really need a headshot, can you take on really quickly on my iPhone?"
I paused, and answered:
"No."
My client pushed back, "I have seen your photos — you have a great eye. I really need a headshot for our website launch."
"Still. No."
When asked, "Why?" here was my response:
"You are the Vice President of Marketing. You want your company, your customers and your investors to take you seriously. You are a trusted leader. But more importantly, you need to lead by example — by showing how messaging is more than just words. That the visuals and execution is not something you just slap together. Me taking your headshot on your smartphone does not position you as any of these things."
Additionally, spending time with a quality photographer will accomplish so much more that I can on an iPhone:
Great lighting
Different camera angles — above, straight on, etc.
A variety of poses — arms crossed, hands in your pocket, hands on your hips
Depth of field — where there is a soft blurry background and you are crisp and sharp
Range of facial expressions and emotions
Clothing options — jacket on, jacket off, etc.
When hiring a professional photographer, you will get a variety of professional options that reflect your leadership qualities.
When I get back to my office, my client has sent me the iPhone headshots. One was particularly dismal: a selfie which showed:
Bearded stubble (not the handsome, hipster stubble, either)
Yellow light that made him look sick
A dirty cubicle
Wires on the wall, sprouting from his head like horns
It was truly a terrible photo.
"Don't sink to the worse-case-scenario. Hire a professional photographer. Have a better headshot and they will rise to meet you. You think your superiors are going to settle for those photos when your shot looks amazing? Inspire them to do better."
And while many on the leadership team did not get professional headshots, most did take the time to get something better for the website launch.
Here are the first 9 photos of the leadership team (thankfully, sans stubble, wire-horned cubicle photo):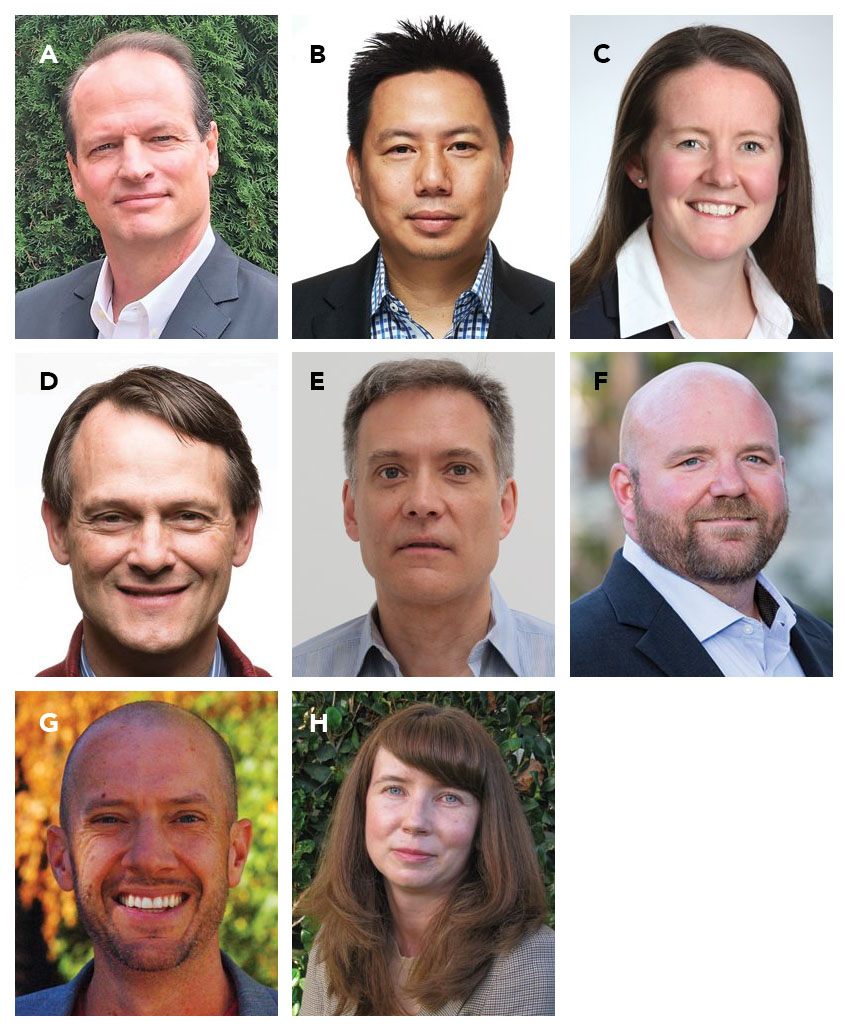 Which one would you want representing you on your company's website or your LinkedIn page?
Comment below!