(for small business owners)
Turn your brand & website into effective marketing tools!
Brand and website design is much more than making something look good — both need to be effective marketing tools for attracting and retaining clients.
Within moments of visiting your website, touching your business card, or viewing any social media profile, potential clients are subconsciously making snap decisions about whether or not you can deliver solutions.
It's crucial that your brand makes a good first impression.
But if you've ever tried designing your own brand and website or hired your second cousin straight out of school, you know that it's much more difficult than it seems. The entire process (or lack thereof) can leave you second guessing yourself and feeling overwhelmed and frustrated.
You may not currently have the resources to hire a professional designer, you might be the DIY type that needs some expert guidance, or perhaps you have hired a designer that is struggling to provide the big-picture, creative thinking you need.
Our brand and website audit can help!
For a fraction of the cost of a full brand and website design, I'll provide you with practical ways that you can improve your current brand and website to create a stunning first impression with clients and customers.
The Brand & Website Audit Process: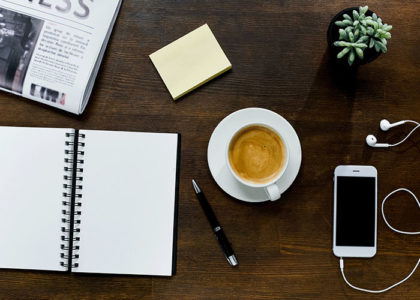 STEP 1:

Prepare for Success
After booking your session, you'll fill in a questionnaire about your business goals, immediate challenges. This will give me better insight into what you're trying to achieve through your brand.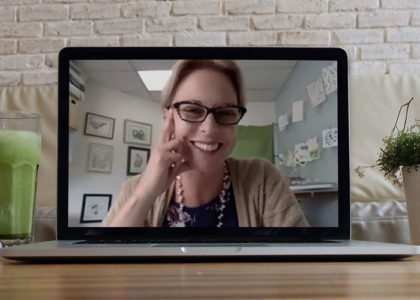 STEP 2:

90-minute Video Chat
A face-to-face meeting to discuss the action plan for elevating your current brand and website. I'll provide you with actionable steps for the changes that need to be made along with helpful tips and resources to accomplish them. This will be a true working session for us — I'll create an outline prior to our call, so you know what to expect during our time together. I will also record our conversation, so you can refer back to it later.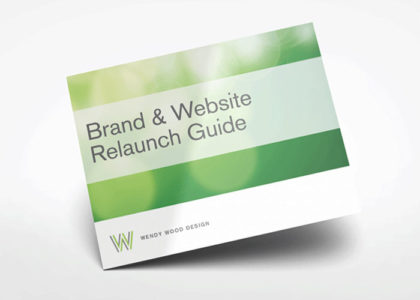 STEP 3:

Brand & Website Relaunch Guide
Wendy will follow up with a guide for re-launching your brand and website. Once our call is over, I'll provide you with a customized guide, along with a schedule of actionable steps for making all of the updates.
This Brand Audit is for you if...
You have a clear direction and focus for your business, but aren't quite sure how to take it to the next level visually
The quality of your current visual identity doesn't match up with the quality of your business
You acknowledge that an intentional, cohesive brand will help you attract the clients you want to work with
You're seeking a visual identity that sets you apart from others in your industry
You're ready to dive in and invest time and energy in a beautiful, one-of-a-kind brand
Sound Good?
Let's Talk.
Schedule a free, no-obligation 30 minute consultation. Spend some time with a creative thinker and get direction on your next project.